Woodcarving work
Carvings for hunting and fishing
I am engaged in the carving of pads for hunting trophies, but also sculptures with hunting or hunting themes. I also make carved fish mats.
Every hunter likes to show off his trophy, which usually has an interesting story attached to it. The carved backing is then only an underlining of the beauty or importance of such a trophy, but it can add even more elegance or, in the case of poorly done work, distort the overall impression of the trophy. During production we pay attention not only to the sophistication of individual details but also to the overall composition. The patterns of the pads are based on traditional patterns used in old hunting lodges or aristocratic hunting lodges, but also on proven folk patterns.
We make trophy pads from lime wood, we can use other woods on request. Thanks to the use of beeswax to fix the finish, our trophy pads have a subtle, velvety soft sheen. This is a time-honoured working practice of the old master carvers.
View products: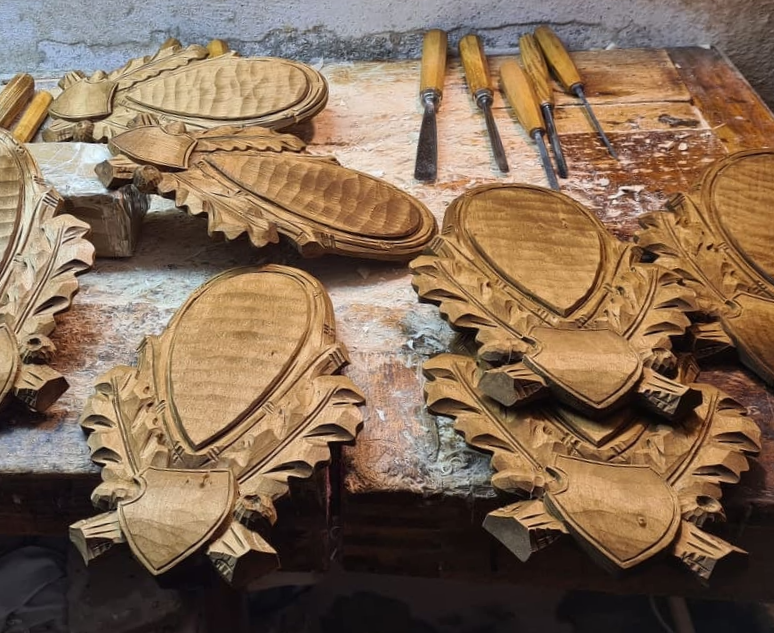 ---
Carvings of figures, statues and frames
We also offer the production and sale of carved frames with either hunting or baroque themes. The price is depends on the specified parameters and requirements.