My woodcarving story
My name is Štěpán Salaj and I opened my carving studio Řezby Salaj right after finishing my studies in 1996 at AVU Prague. Since then I have been carving and restoring almost continuously. I dare to say about myself that there is no thing I cannot carve. Currently I supply both for large companies that make musical instruments of various styles, as well as for customers who can appreciate the beauty of hand-carved objects. My favourite group customers are of course hunters and fishermen, for whom this online shop is designed.
I will be glad if you see my work for yourself and take a look at the Gallery of my carving works or directly order from my online shop www.rezby-salaj.cz. I believe you will be pleasantly surprised by the very reasonable prices, perfect workmanship from a professional carver and beautiful time-tested designs. Products We will deliver within 4 days.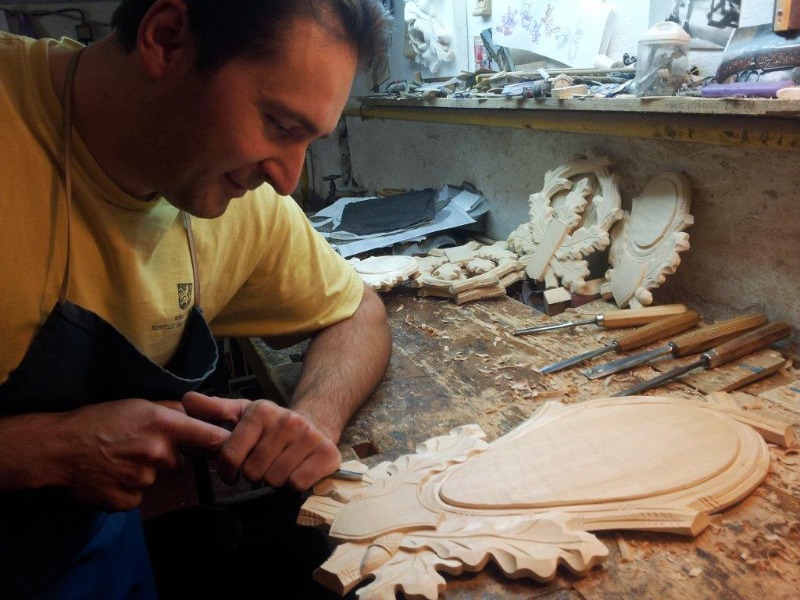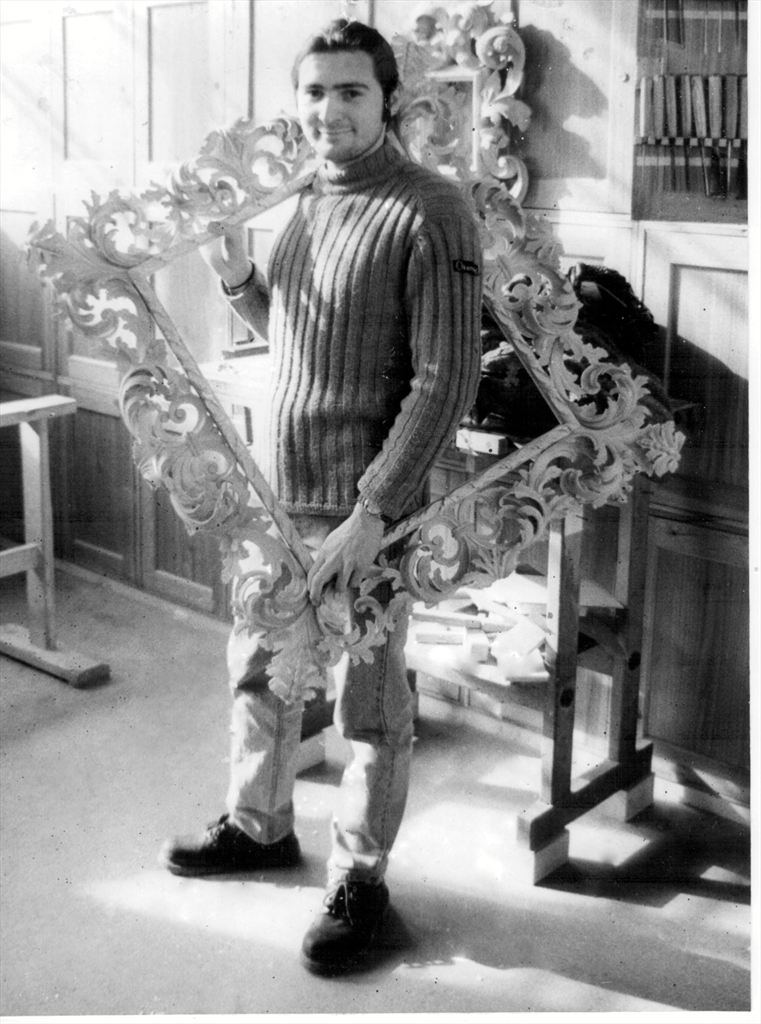 We offer carving products and other services:
Wood carved and milled pads under hunting trophies
Customized trophy pads according to requirement
Carved pads under preparations
Carvings of figures, statues und frames
Restoration and renovation work
Gilding with gold leaf
Mounting of hunting trophies
Burning inscriptions into wood

We have already produced many things for you, such as statues, statues and sculptures (sacral, gods, kings, celebrities, ancestors, demons), monuments, totems, ritual columns, brackets and column heads, caryatids, mascarons and arabesques, balustrades, busts, figurines, nativity scenes, reliefs, marquetry, puppets and marionettes, masks (theatrical, ritual, shamanic, dancing, protective, black, Indian, Eskimo), furniture (art, style, modern), (cabinets, sideboards, secretaries, cabinets, showcases, chests of drawers, tables, beds, sofas, armchairs, chairs, stools, counters and stands, chests, cradles, wall, frame, column, saw clocks, mirrors, picture frames, altars, globes, candlesticks and chandeliers, hangers, door leaves), decorative heads for stringed instruments, guitars, lutes, flutes, bellows, decorative stick holders, pipes, bells, rattles, scepters, seals, decorative rollers, jewellery, jewellery, troughs, vessels, altar vases, cups, bowls, ladles, spoons and knives, nutcrackers, combs, moulds (for butter, gingerbread, biscuits, etc.), toys (dolls, figurines, rocking horses, whistles, etc.), carriages, prams and sledges, models (for carving and copying machines, buildings, interiors, aircraft, cars, boats, etc., hunting trophies.